General information :
ATATA Tube normal insulation :   T – Da x bT – B – T1
Describe : 
– Has a closed cell structure (close cell)
– Low thermal conductivity of the product – high level of insulation
– Construction, easy installation and high durability, no waste.
– Do not generate dust, fibers, odors during transportation or use
– Good fire and smoke resistance.
     2. Application
– Using insulation for copper pipes, gas of air conditioners
– Insulation for condenser water pipes
– Use for hot water pipes
– Use in soundproofing applications, sport handles, handrails, etc.
    3. Spec :
– Diametter : To  D6mm – D140mm
– Thickness: To 5mm –  50mm
– Length: 1,83m/pcs
– We receive production – processing according to customer requirements
   4. Specifications
– Thermal conductivity : 0.034W/mK@ 0 độ C
– Density : 70-100 kg/m3
– Fireproof grade : UL94 ; ASTM D635 ; Class B1
Product details:
No

Item

Standard

ATATA rubber foam

1

Density ( kg/m3)

ISO 854:1998

70  – 100 kg/m3

2

Thermal Conductivity λ

Btu.in/ft2.hr.°F (W/mK)

Mean temperature

ASTM C177
JIS A1412
DIN 52613

-4° F
(-20 °C)

32° F
(0 °C)

76° F
(24 °C)

90° F
(32 °C)

K-value

0.22

0.032

0.23

0.034

0.26

0.037

0.26

0.038

3

Fireproof grade

ASTM D635

HB ( swan -plant noncombustile)

UL94

V-0 (Tự dập tắt lửa -fire self extinguishing)

BS 476 Part7

Class 2/ Class 1/ Class 0

BS 476 Part6

Class 2/ Class 1/ Class 0

4

Adhesion of paper-based adhesive film

TCVN 5820:1994

      Glue stays good at temperature

60° C và 100 hours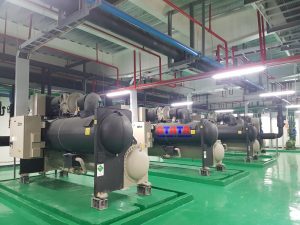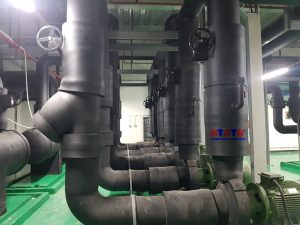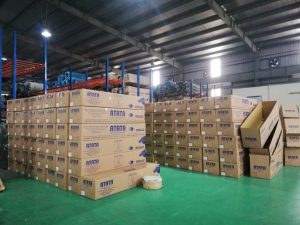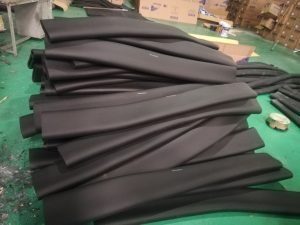 mdeTube insualtion ; tube normal insulation; ATATA ; bao on ATATA ; bao on ATATA ; Bảo ôn ATATA ; bảo ôn supperlon ; bảo ôn ống đồng; bảo ôn cao su xốp ; bảo ôn cao su lưu hóa  ; bảo ôn ống gas ; bảo ôn ống pvc ; bảo ôn chiller ; bảo ôn ống gió ; bảo ôn PE ; bảo ôn EPDM ; bảo ôn